Social Events
Oasis Hotel Apartments has 4 impressive large halls, with sizes ranging from 100 m2 to an enormous 400 m2 space, available for you to organize any social event you have in mind, be it a wedding, a baptism, a children or adults party or even a company party or event.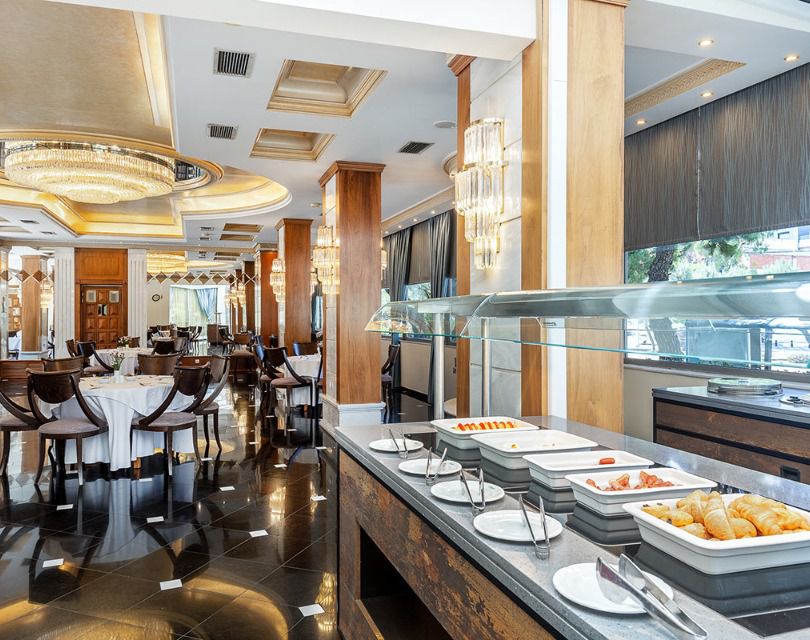 Kefalonia Hall is the flagship of our conferencing spaces, with an enormous expanse of 400 m2, able to seat 150 persons, available for luxurious wedding ceremonies that are expected to gather a large number of guests, or for big corporate parties. The second largest space is Macedonia Hall, covering 200 m2, while Poseidon Hall is slightly smaller in area, expanding over 180 m2. The fourth space is El Panama Hall, spanning an area of 100 m2, which is suitable for smaller events, such as children parties.
For events such as weddings and baptisms that take place in the summer period, we can arrange for the ceremony and the following reception to take place in the patio next to the magnificent swimming pool, creating an unforgettable scenery for you and your guests.
Except for the provision of ample and tasteful space for your event, a variety of additional services are offered from our hotel, so that you can leave the organizational part on us and just focus on having a good time! The services provided include, among others, the planning of the catering services, including an a la carte menu with waiters, involving drinks for the adults and beverages for the kids, a DJ to take care of the music and a welcoming reception table for the list of guests.