Oasis Hotel Apartments Glyfada.
Located in the cosmopolitan suburb of Glyfada, just a few meters away from the sea, Oasis Hotel Apartments is perfectly situated in what is often called 'the Athens Riviera'. Inside a majestic garden with trees and plants it is a real oasis of leisure and relaxation.
Athens Riviera
It is only a 20 minutes drive away from the center of Athens, where a myriad of experiences and interesting places wait for you to explore them and just 25 km away by car from the Athens International Airport, making it an ideal choice for every kind of travel, be it for business or for leisure.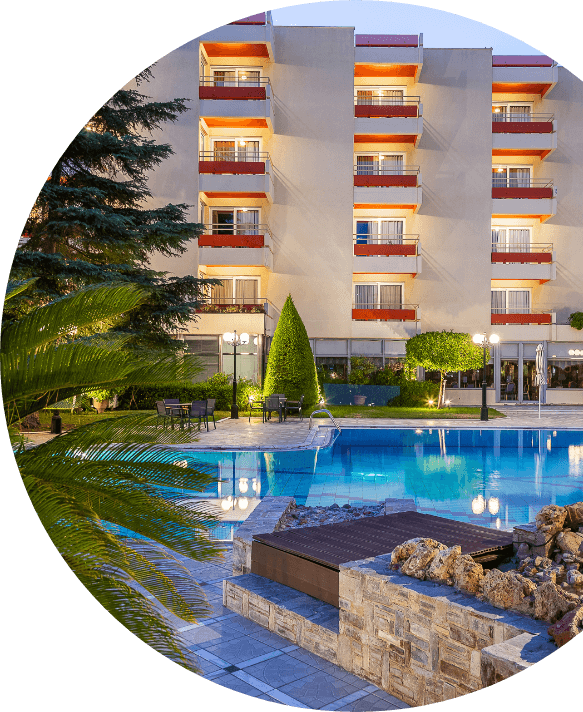 The 4-star Oasis Hotel & Apartments boasts 34 elegant and spacious Superior Rooms, 32 comfortable and modernly designed apartments and a magnificent Junior Suite with a jacuzzi. All of our suites and apartments come with a private balcony and the necessary private facilities, as well as a variety of services delivered at your room, such as re-filling of the mini bar upon your request or services that you can always ask for at our 24-hours multilingual Reception Desk, such as laundry and dry-cleaning or transfers to and from major points of interest or the airport, all designed for your absolute convenience.
Additionally to accommodation, our hotel also provides a variety of high-standard facilities, ranging from leisure spaces, such as a gourmet restaurant, a bar, a coffee shop and a comfortable lounge where you can relax, to events and business spaces, such as a business center where conferences can be facilitated and a banqueting space, where social events of many kinds take place.
Our recently renovated apartments span 4 floors and provide exceptional comfort, by spanning 40m2 each.
Half of them have a magnificent pool view, while in the other half you can relax looking at the well cared garden.
In the top two floors one can even take a glimpse of the imposing sea and the Saronic Gulf. The crown jewel of the hotel is of course our luxurious suite with its jacuzzi.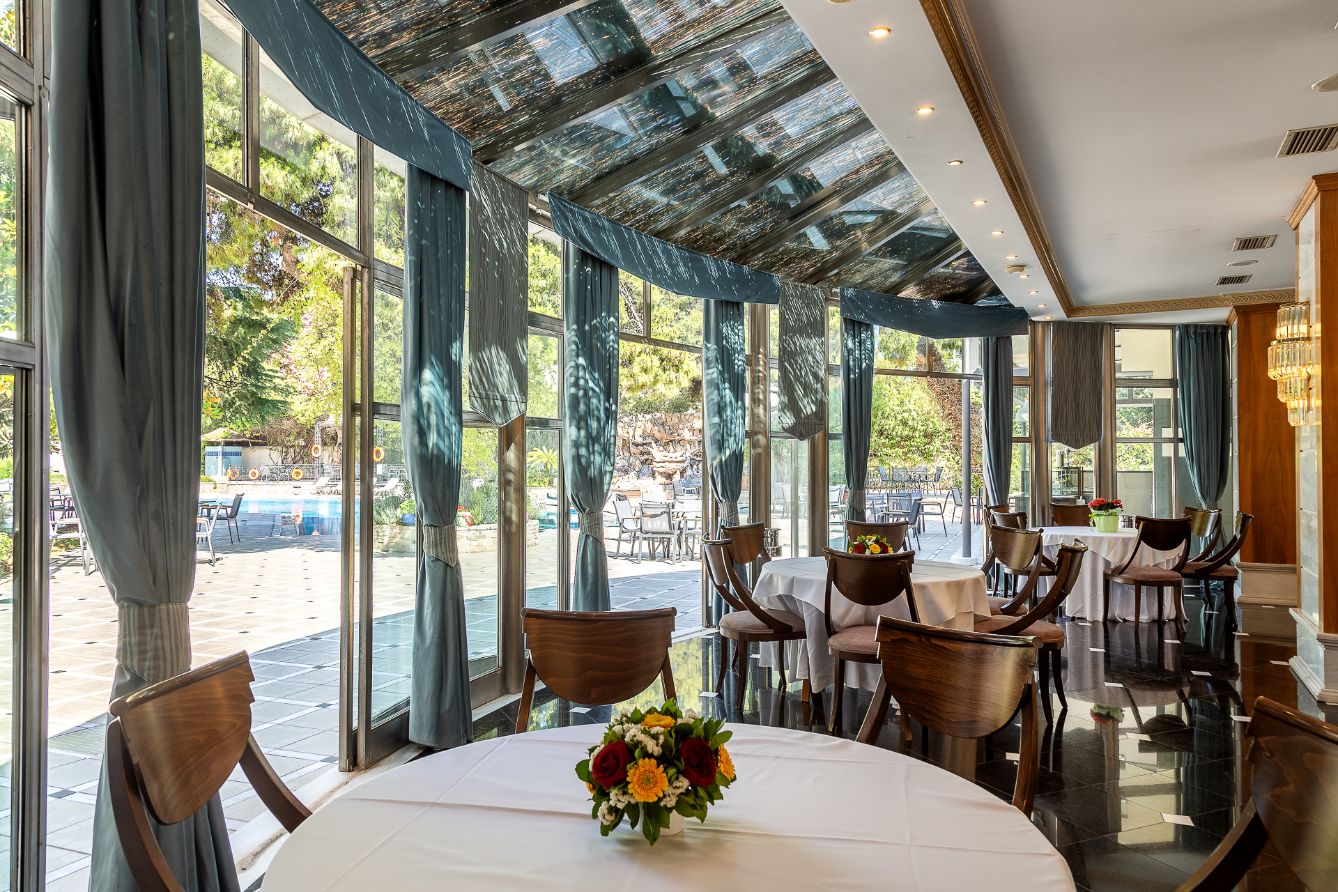 Modern Conference Centre & Banqueting Suite
Oasis Hotel Apartments is the ideal choice for you to host conferences and social events of any kind and size. In one of our 4 spacious multipurpose and fully-equipped for any occasion halls you will certainly find the perfect match for your needs, in order to either discretely and efficiently organize a professional conference or seminar or to host various events such as weddings, baptisms, anniversaries and children or adult parties, including business parties or any other kind of reception that you can think of!
Our well-trained staff is prepared to promptly provide anything you may need, while you can rest assured that the F&B manager will take care of any catering needs your event has.